NM Pediatric Asthma Improvement Initiative
Asthma is the most common chronic disease in first world countries. Envision NM aims to close the gap between what physicians know and what they do in the care for children with asthma.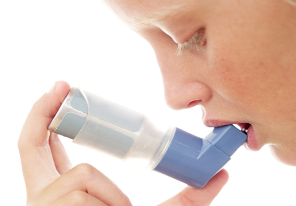 BACKGROUND
Asthma is the most common chronic disease of childhood in first world countries. According to a 2014 Department of Health report, nearly 47,000 children in New Mexico are affected by asthma. Asthma is one of the leading causes of hospital admissions for children, both nationally and statewide. Despite increasing knowledge regarding the pathophysiology and treatment of asthma, evidence continues to demonstrate that asthma control is inadequate. In 2007 the National Asthma Education and Prevention Program (NAEPP) released updated guidelines for asthma treatment. Despite these clear guidelines, which are proven to lead to better outcomes, there is a marked variation in asthma intervention and treatment.
GOAL
The goal for the Pediatric Asthma Quality Improvement initiative is the integration of Expert Panel Guidelines and the 2014 HEDIS measures into primary care practice.
CONTEXT
The 2007 National Asthma Education and Prevention Program (NAEPP) released updated guidelines for asthma treatment, and outlined priority components of asthma care. Along with these guidelines, the 2014 HEDIS measures reinforce the importance of using the appropriate asthma medication for children. The aim of this quality improvement initiative is to improve the systems-level efficiency of primary care delivery in order to optimize the opportunity for providers to adhere to six of the current recommendations for the outpatient treatment of pediatric asthma.
OBJECTIVES
Participants in the Asthma Quality Improvement Initiative will focus on:
Asthma severity rating documented

Daily controller medication prescribed appropriately

Quick relief medication prescribed appropriately

Asthma Action Plan completed/documented

Asthma Control Test (ACT) completed and documented

Tobacco Assessment (self and environmental)

Patient scheduled for a follow up visit within six months

Flu vaccine administered in measurement year
Participation is restricted to physicians practicing in New Mexico and in the Navajo Nation. The intervention is designed for practice teams, which include the primary care physician and clinic team members such as nursing staff and administration. Participants are encouraged to include all providers from their clinic, as the intervention is based on transforming office systems. MOC credit and/or 25 CME/CEUs are available to providers who complete the initiative.
Carole Conley, LMSW
Education & Outreach Manager
Office Phone: 505-925-7605
625 Silver Ave. SW, Suite 324
Albuquerque, NM 87102
Brandon Bell, M.A.
Quality Improvement Specialist
Office Phone 505-925-7520
625 Silver Ave. SW, Suite 324
Albuquerque, NM 87102