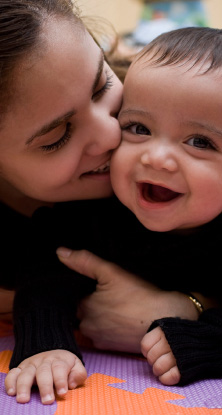 We are
A multidisciplinary group of pediatric healthcare professionals dedicated to eliminating the gap between what is and what can be for children's health 
and well-being.
Our goal
To create the highest quality healthcare possible for children in New Mexico.
Our mission
To envision what can be and to create the highest quality healthcare for children in New Mexico.
Collaborating to improve children's health
Envision New Mexico is a healthcare quality improvement program of the Department of Pediatrics at the University of New Mexico Health Sciences Center. We work with children's health practitioners to make sustainable changes in practices and communities to improve the quality of healthcare for children and families in New Mexico. Our programs target healthcare issues specific to children in our state.
Methods
Application of evidence-based best practices
The Model for Improvement
Motivational Interviewing
Outreach, education, and interdisciplinary training
Telehealth
Evaluation and technical assistance
Partners
Indian Health Service
New Mexico Pediatric Society
New Mexico Department of Health
New Mexico Human Services Department
New Mexico Alliance on School-based Health Care
New Mexico Salud Managed Care Organizations
Optum Behavioral Health
Other state and national partners
Our interdisciplinary staff is experienced in health education, medicine, nursing, nutrition, psychology, child psychiatry, public health, public administration, and social work.