Developmental Screening Initiative – Quality Improvement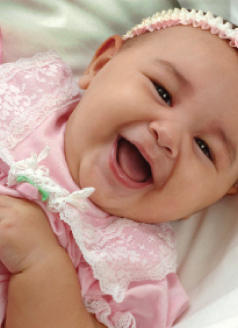 BACKGROUND
The prevalence of developmental disabilities in the United States pediatric population is estimated to be 12 to 16 percent. One reason for unidentified developmental disabilities in the U.S. is lack of communication between doctors and families. There is a discrepancy between family perception of when to have their child screened and system-wide follow-up on referring positive screen results. Another issue is lack of training on best practices for the many screening tools available. Clinical assessment alone detects less than 30% of children with developmental disabilities and only 20% to 30% of children with disabilities are identified before they reach kindergarten.
In response to these alarming statistics, the American Academy of Pediatrics (AAP) published a policy statement in 2001, calling for universal developmental screening of infants and young children as part of routine well-child check-ups. The AAP emphasized the use of standardized screening tools. However, although the AAP has emphasized the use of developmental screening for the pediatric population, they have not yet outlined a procedure to bring about this systematic change. This is the basis for forming the Developmental Screening Initiative (DSI) in New Mexico.
GOAL
The focus of DSI NM is to increase the rate of developmental screening using a standardized tool and promote earlier referral for children from birth to five years of age.
CONTEXT
In collaboration with the UNM HSC Center for Development and Disability (CDD) and Envision NM, DSI NM's mission is to promote best practices in developmental screening for children birth to five years of age. Late detection of disabilities impacts school readiness, gaps in achievement and result in significant health disparities. Research indicates that early intervention programs cause increased academic performance, decreased need for special education, decreased criminal conduct and increased adult earnings.
OBJECTIVES
Participants in the Developmental Screening Quality Improvement Initiative will focus on:
Gestational age known and documented

Age of child at visit

Child referred for further evaluation?

Screening results documented?

Developmental screen administered at age appropriate intervals

Which tool used for developmental screen?

Developmental screen results documented in chart?

Screening results discussed with family
Participation is restricted to pediatricians and family physicians practicing in New Mexico and in the Navajo Nation. The intervention is designed for practice teams, which include the primary care physician and clinic team members such as nursing staff and administration. Participants are encouraged to include all providers from their clinic, as the intervention is based on transforming office systems. MOC credit and/or 25 CME/CEUs are available to providers who complete the initiative.
Carole Conley, LMSW
Education & Outreach Manager
Office Phone: 505-925-7605
625 Silver Ave. SW, Suite 324
Albuquerque, NM 87102
Brandon Bell, M.A.
Quality Improvement Specialist
Office Phone 505-925-7520
625 Silver Ave. SW, Suite 324
Albuquerque, NM 87102