Telepsychiatry Consultations
for Pediatric & School-Based
Clinic Providers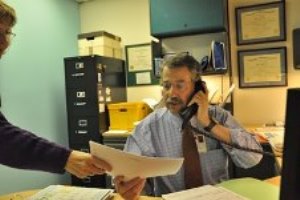 Psychiatric consultation is available, via telehealth, for New Mexico providers who do not have a psychiatrist on their team. Intended for health and behavioral health care providers alike, this consultation aims to improve the quality of youth behavioral healthcare by assisting with collaborative assessment, treatment planning, systems-of-care problems, consent and confidentiality issues, and resource/information access. Providers are invited to present case vignettes involving youth seen in their clinic. During case discussions, confidentiality is maintained by de-identification of Protected Health Information, in accordance with HIPAA (age, gender, race/ethnicity, custody, school grade, and clinical features). Providers retain full responsibility for clinical care.
ADVANCE SCHEDULING
Contact Jeanene Sisk at (505) 925-7600 or jsisk@salud.unm.edu
If no answer/reply,  leave voice message @ (505) 925-7600
DURATION
Twenty minutes for brief consultations
Up to one hour for multiple and complex cases/issues
TELEPHONE/SPEAKERPHONE USED
Sites provide phone number to be called for their consultation
Conference call can be arranged for group consultations involving multiple lines
VIDEO CONFERENCING POSSIBLE WITH SOME CLINICS
CONSULTANT
Dan Rifkin, MD
Board-certified child & adolescent psychiatrist
UNM pediatric clinic and school-based health center provider
Integrated behavioral health care expertise
Faculty in Pediatrics and Psychiatry, UNM School of Medicine